Profile
Results
We work with you on a personal level to determine the best solutions for your unique needs, then leverage our seasoned expertise to achieve the best possible results.
Relationships
We are your trusted partner in success. Our firm is large enough to offer a full range of professional services at a fair price, but small enough to give you the individual attention that you deserve.
Relief
Rest assured that when a need arises, our firm is ready and capable to handle everything for you so you can focus on what matters most to you.
Staff Profiles
Stevan Kemp
Stevan established his business in 2003. Stevan has a Masters in Business Administration, he has been doing taxes for many years, he is an Enrolled Agent and has represented clients in front of the IRS, he began doing taxes when he opened a small business with his two best friends and had to pay a tax preparer to do their taxes and knew that with his knowledge and education he could do what the tax guy did for them. From there his love of numbers grew into an interest of the tax laws and brought him to a place where he wants to make sure that he is giving great service to people at a fair price.
Stevan has worked for the United States Postal Service for more than 30 years and finally got his dream position a few years ago working in the budget department, which meant that he would never have to touch another piece of mail again. He happily works with numbers all day and is looking forward to retiring from the postal service to run his tax business full time.
---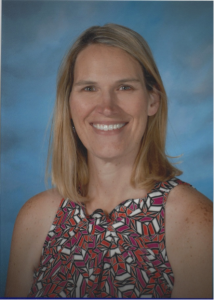 Sara Kemp
Well she is the voice behind it all. When you call or email she is the first line of defense. She is super happy to be speaking with you and helping to relay the information to Stevan so he can do his tax magic.
Sara runs the home front during crazy tax time and keeps everyone happy healthy and fed, while Stevan works to keep her happy.